Virginia's father, Jean Constantin wrote songs for Edith Piaf and Yves Montand and composed the music score for the François Truffaut's mythical movie « The 400 blows », while her mother, singer-actress Lucie Dolene, remains the most popular French voice for Snow-White, the legendary Walt Disney cartoon character. Virginia studied classical piano for 15 years before she started writing songs and performing the Paris Jazz circuit. She went on being a backing vocalist for French major artists, touring as well as appearing on TV shows and recording commercials, even lending her voice to Marilyn Monroe in the musical entitled « Bonheur » which played for 12 years at the famous « Lido de Paris ».
At the end of the 90's, she moved to London to further develop her talent as a singer-songwriter and collaborated with various Anglo-Saxon producers and composers, including Dennis Lambert, half of the famous American duo "Potter and Lambert" who composed many hits during the golden age of Motown. Keith Wozencroft, famous for having discovered the band Radiohead, offered her an artist contract with EMI/Parlophone but she finally signed with the independent label "The Echo Label Ltd". Unfortunately, following various disagreements, the album never saw the light of day.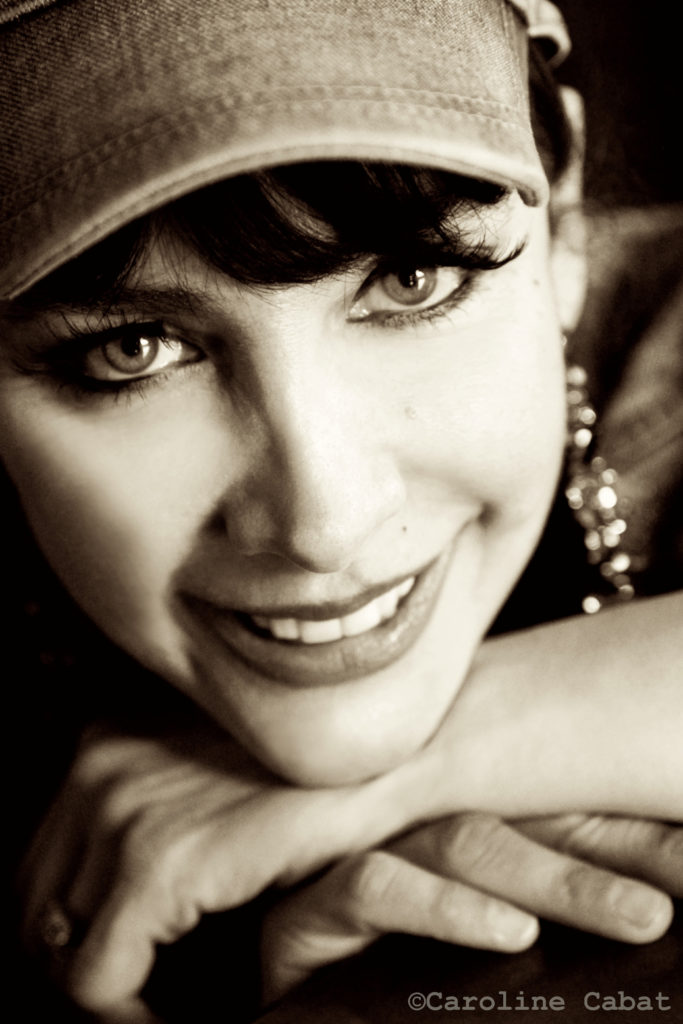 On the French side, in 2009, she provided the vocal part for the album "Complicity" of the JMH Jazz Trio with whom she performed the following year at the Sunside Club and the Saint-Maur Jazz Festival, opening for Manu Katché. Other concerts followed, in different Paris venues such as Le Baiser Salé, Le Petit Journal Montparnasse, L'Espace Carpeaux and the famous « New Morning » (December 2016) . In her Jazz repertoire, Virginia likes to pay tribute to the great songs which marked the Hollywood golden age era, through movies and music-Halls… it goes from from George & Ira Gershwin to Cole Porter, and includes the unforgettable Henri Mancini's "Moon River" from the movie Breakfast at Tiffanies. Her warm and deep vocal colour is close to that of Diana Krall but with her ability to also get into the fragile falcetto range, she's also quite close to the great Rickie Lee Jones…
In the summer of 2018, she met Pierre Maraval, a concert producer who fell in love with her voice and repertoire. He is the one who gave her the opportunity to record « Love is King » , her up soon to be released album. To do so, Virginia reconnected with a well known French arranger/producer, Frank Eulry, whom she had met years before when she was a backing vocalist for the French star Laurent Voulzy. Frank always believed in Virginia's talent and they often spoke of their mutual desire to work together. With this album, the dream has become reality for both of them and it is scheduled for release in Spring 2022.